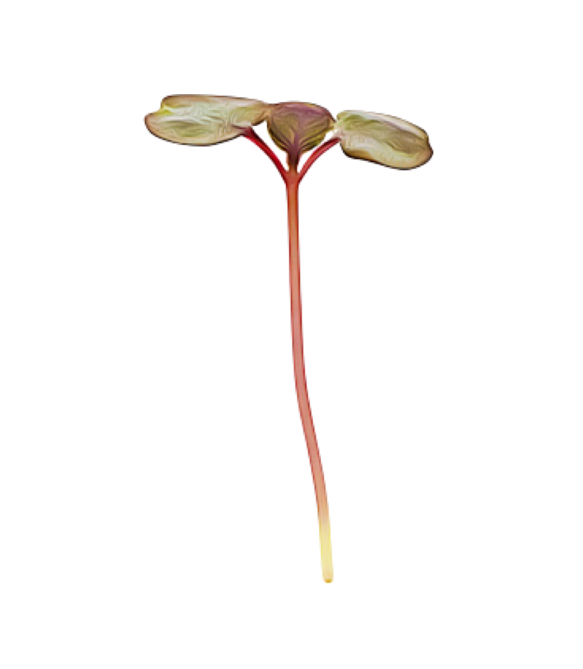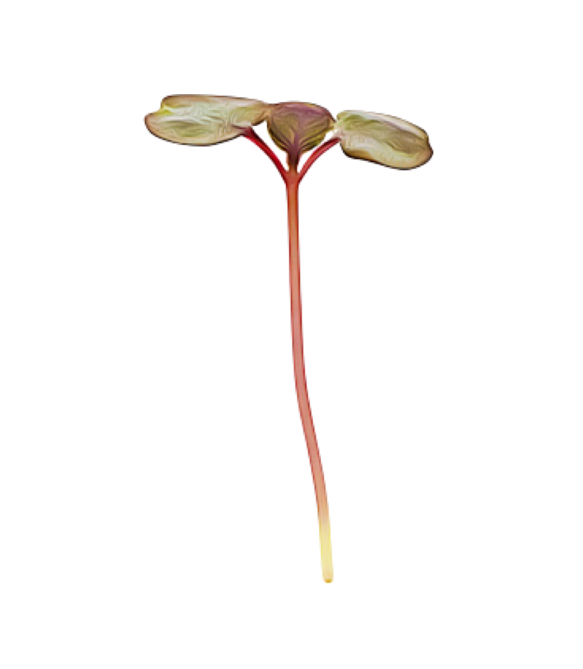 Red Basil
This one can be a little frustrating but it can offer some really good scet and flavour. It also has a wide variety of uses, able to go on sweet and savoury, some even work it on a drink which is worth a try, it's all about those little touches.
They need warmth to thrive so we bring these more in the summer. Keeping the light off them until they a stretching for it (as is the technique with all our greens) will help give them more height otherwise they can settle barely off the ground. They shoud reach a few inchs if they are happy. Best to avoid water until they are underway.
We also do other types of basil types such as – Thai, Lemon, Orange and Purple, Sweet, Genovese and Greek. Occasionally these are grouped together more as a tactic that at least one will come through. We like bring out the ones that don't come out in the shops that much.
Thai Basil is a special cultivar of basil, literally translated as cinnamon basil in Vietnam where they commonly use it in their cooking for its anise flavour and heat tolerant properties.
Preference
Warmth and good light
Goes well with
Chicken, pork, beef, seafood
Drawbacks
Germination can be erratic