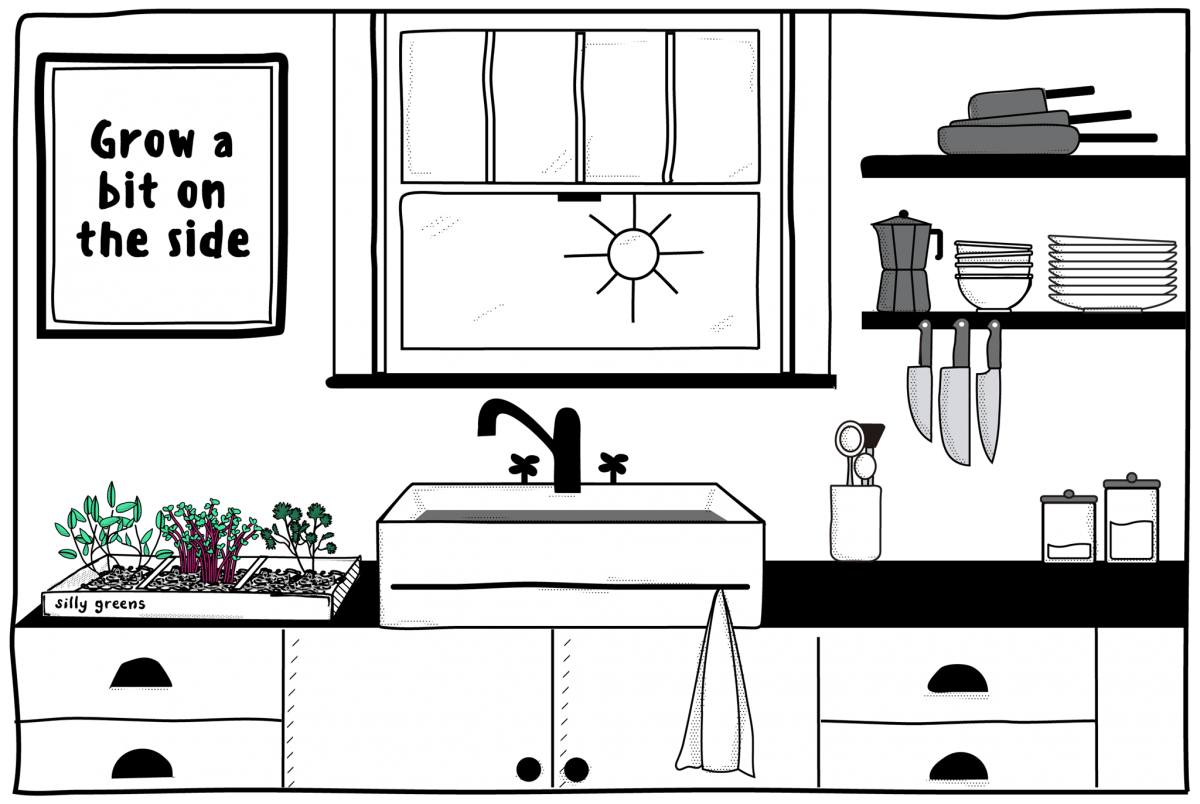 We sow it – You grow it
Silly greens keep it small, sowing small patches of micro herbs that we post in a box small enough to fit through the door. They take up a small space in the kitchen growing to make a small addition to a plate. Small is worth it, small means punchy flavour, it means simple year-round growing and plants you've probably never tried before.
Grow the food that makes sense.
The Greens
From the veg you know and love to the lesser known rarities you never knew existed. Three edible plants are sown and sent in each box. See the microgreens that we put inside the boxes which we select for seasonality and flavour.
Parsley
Chard
Thyme
Coriander
Red Amaranth
Mild
Celery Leaf
Orach
Sunflower
Turnip
Kohl Rabi
Sweet
Pak Choi
Cabbage
Chervil
Pea
Mizuna
Peprilla
Radish
Mustard
Tatsoi
Peppery
Rocket
Wasabi
Watercress
Broccoli

One box per week
The Full Monty! A box everyweek of fast and productive greens. You'll need to find space in the kitchen for three boxes but you'll have a wide selection of greens to go with your cooking. The greens are fast but micro-sized but you can be generous if you get a box everyweek.
One box every 2 weeks
A box every two weeks will keep you in good supply. Each box has three greens which reach their potential one after the other, making the box last over two weeks.
One box every 4 weeks
A box every 4 weeks. You'll grow one, have a little break and then grow again. It's not quite Alan Titchmarsh but you're on your way.
One box every 6 months
2 boxes a year, it's not much but it's a start.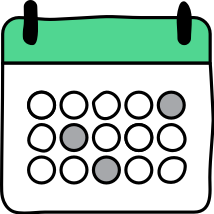 Choose how often
weekly – every fortnight – monthly – every six months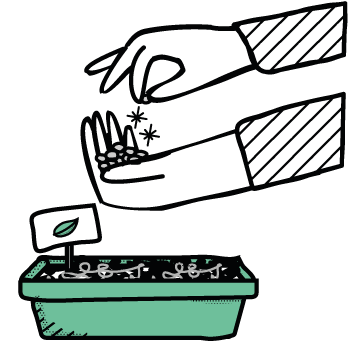 We sow the greens
 We get busy sowing three types of greens for each box.
We deliver them
 The box of living micro greens fits through your mailbox and lands at your door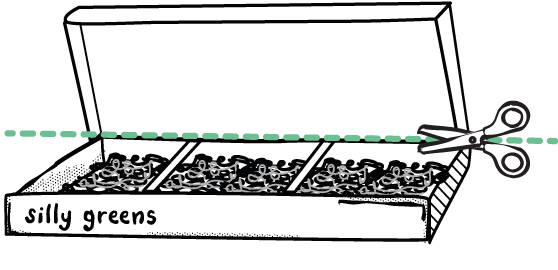 Tear off the top
use the box to grow the mini leaves in their trays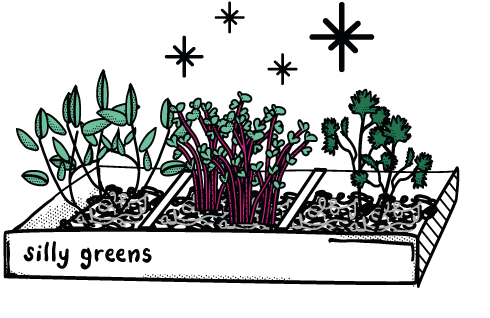 Water the greens
The greens will grow indoors in a period of weeks.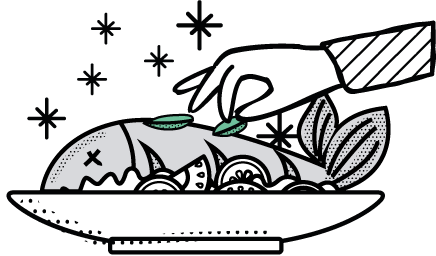 Add flavour
Conveniently drop some greens in with what's cooking.
A box is £4, always
(How we keep the price down)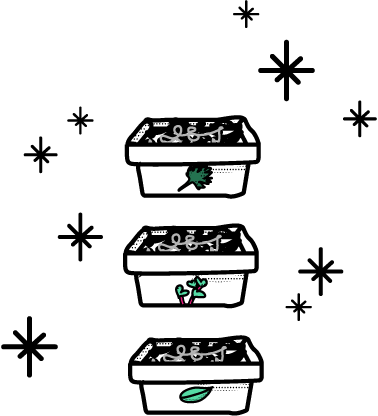 We keep our end simple
We have an eclectic range of only 30 seed types but we only sow three varieties each week.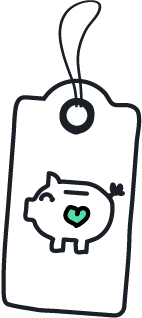 We keep the price consistent
No discounts to suck you in, those deals only end up making it more expensive the rest of the time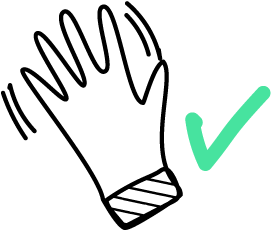 You have the control
No need to call customer services, it doesn't exist.