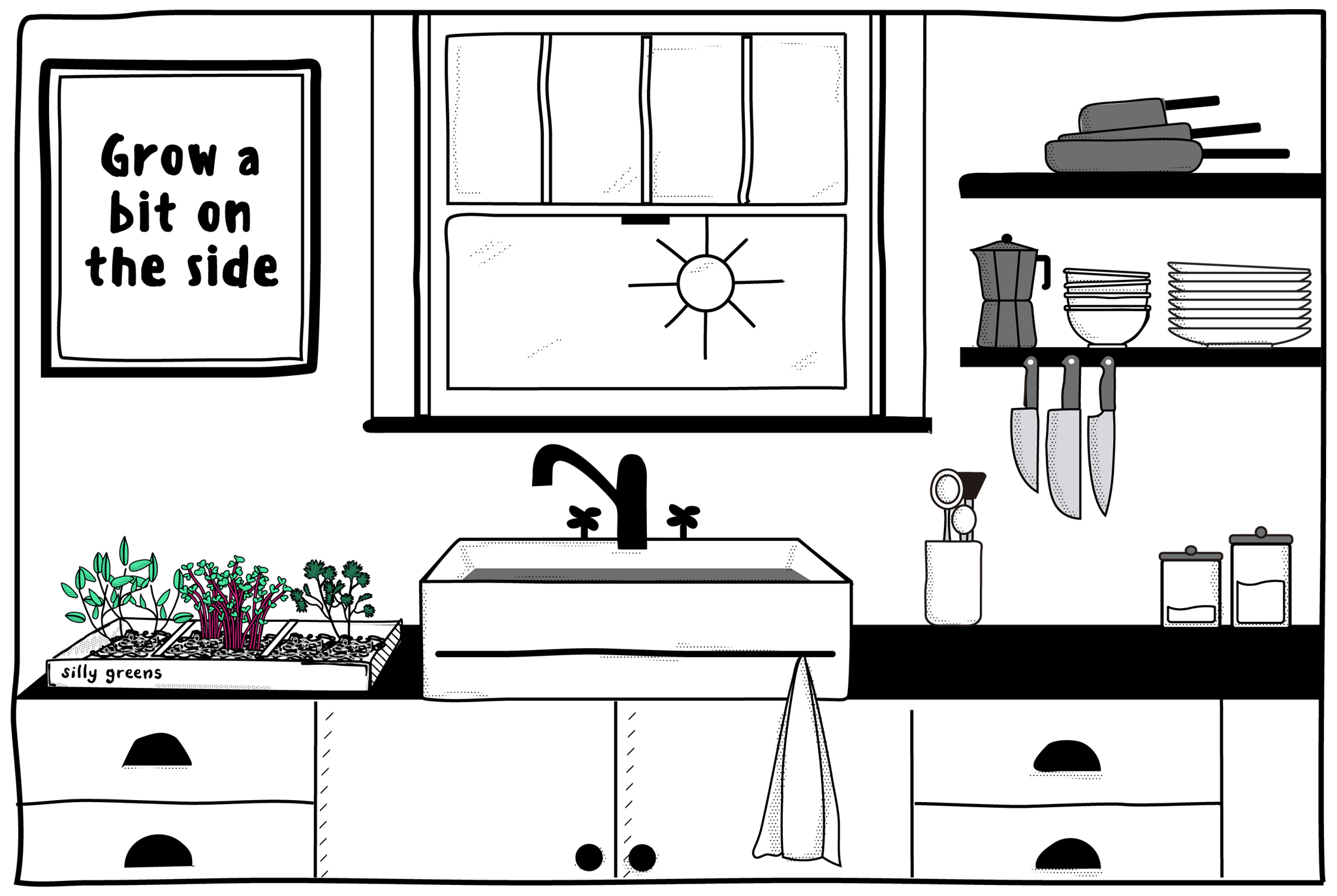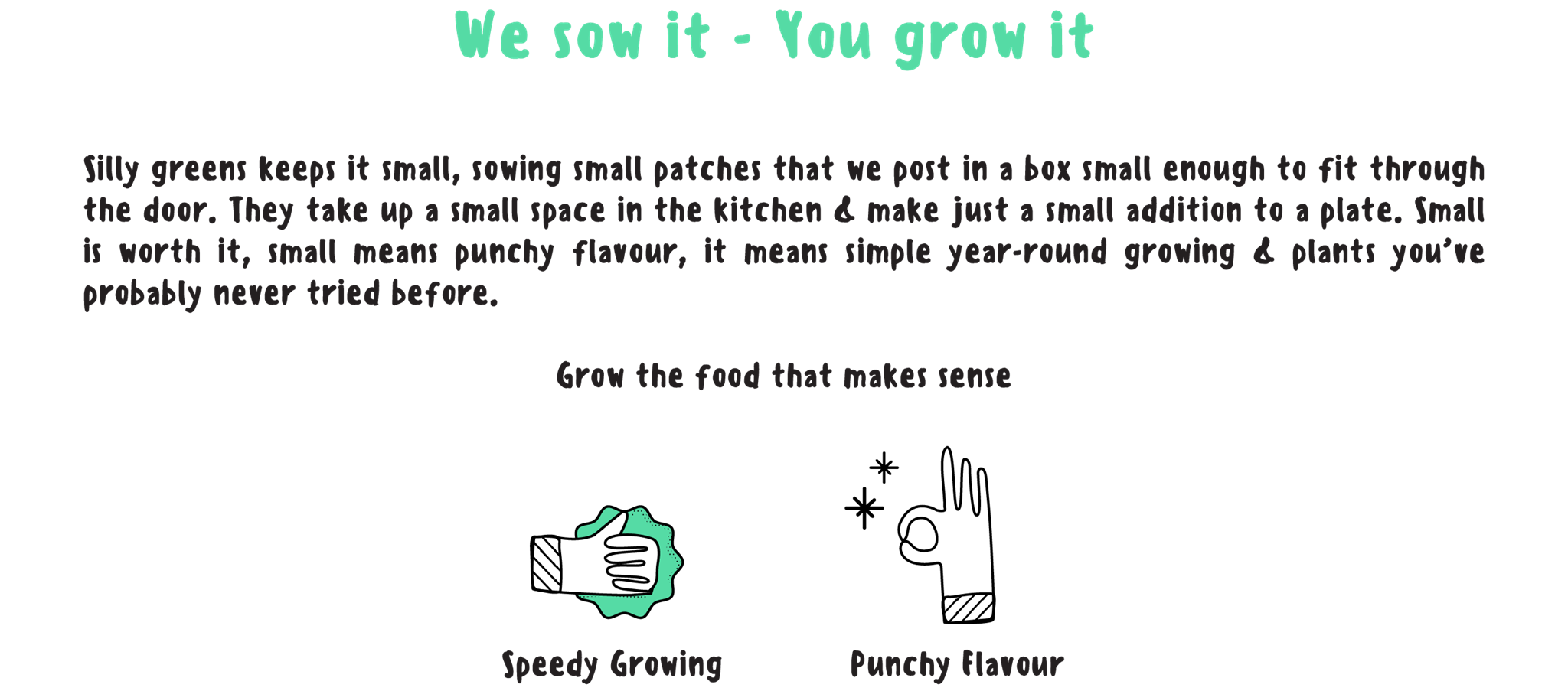 The Greens
From the veg you know and love to the lesser known rarities you never knew 
existed, each box is carefully selected for seasonality and flavour
Parsley
Chard
Thyme
Coriander
Red Amaranth
Mild
Celery Leaf
Orach
Sunflower
Turnip
Kohl Rabi
Sweet
Pak Choi
Cabbage
Chervil
Pea
Mizuna
Peprilla
Radish
Mustard
Tatsoi
Peppery
Rocket
Wasabi
Watercress
Broccoli

Once a week
The Full Monty! A box everyweek of fast and productive greens. You'll need to find space in the kitchen for three boxes but you'll have a wide selection of greens to go with your cooking. The greens are fast but micro-sized but you can be generous if you get a box everyweek.
Once a fortnight
A box every two weeks will keep you in good supply. Each box has three greens which reach their potential one after the other, making the box last over two weeks.
Once every four weeks
A box every 4 weeks. You'll grow one, have a little break and then grow again. It's not quite Alan Titchmarsh but you're on your way.
Once every 6 months (free)
If you want to give it a try we'll send you a box for free. It's a journey we're going on and you might just want to sit back and watch from afar while you work out what this is all about, receiving a free box every 6 months.