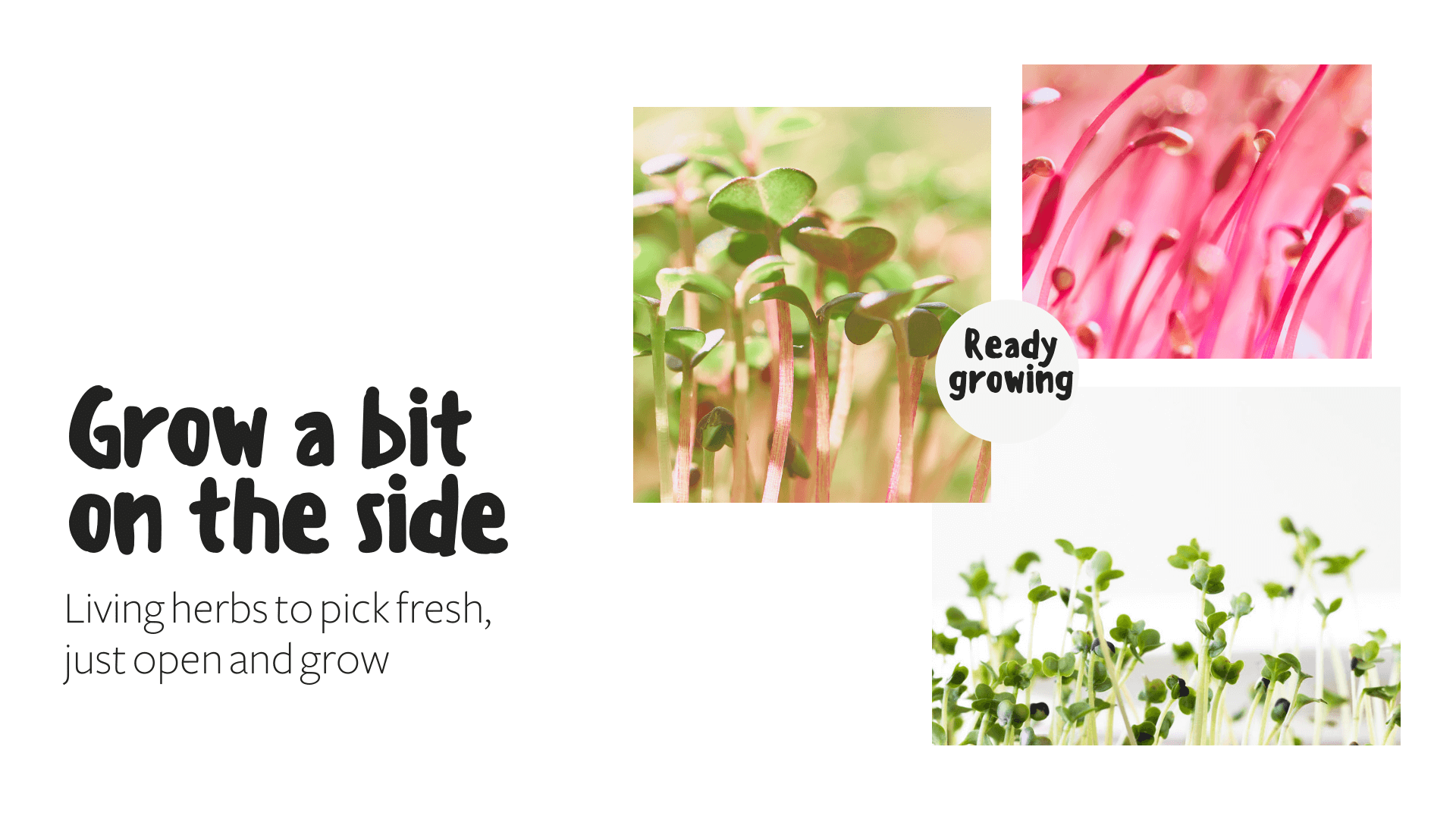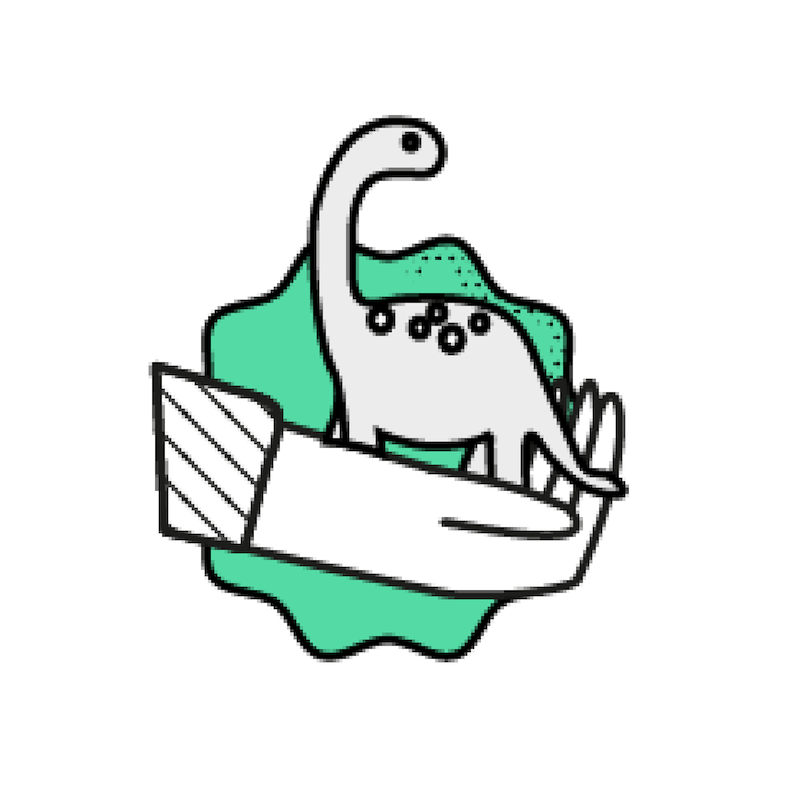 Grow crops that are nutritiously dense, rediscovering old and unusual crops.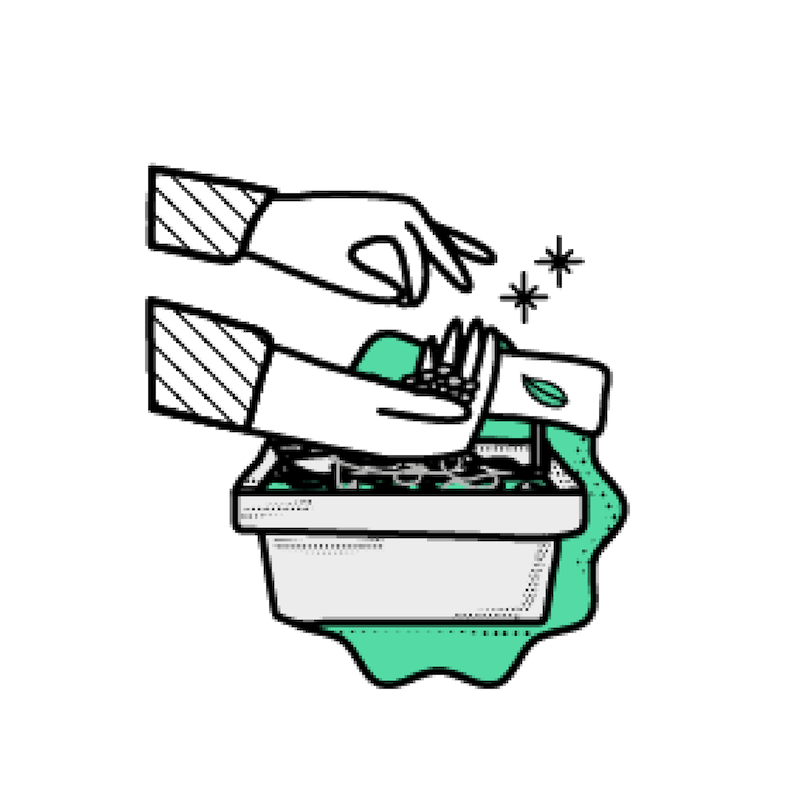 Ready growing greens which are ready to grow up rather than down. Three greens give fresh pickings for a week.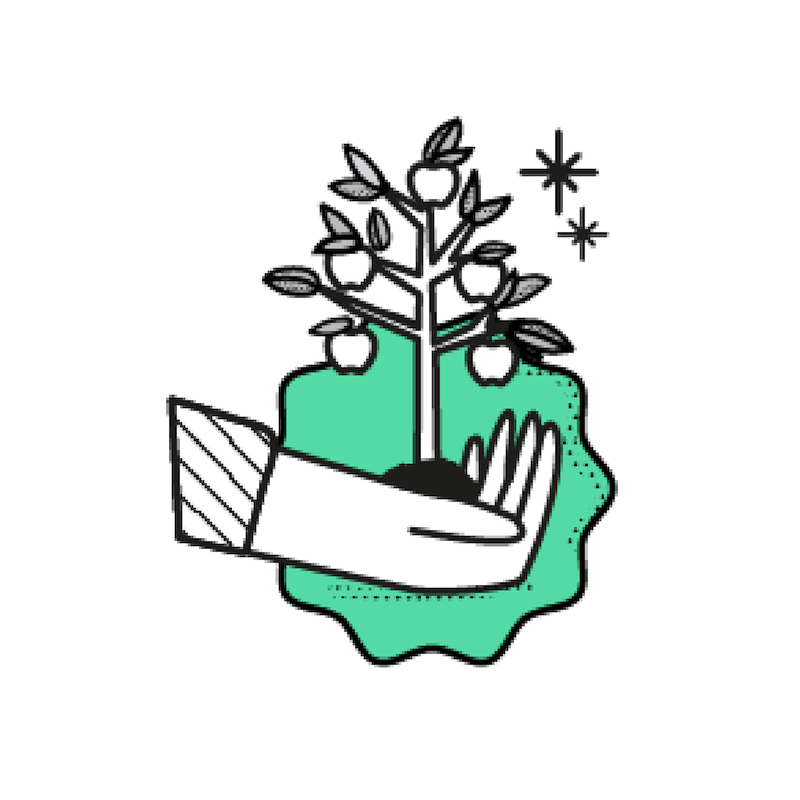 Grow your own where you need it, skipping pesticides and supply chains.
How it Works
Herbs by post explained in 30 seconds. We sow them so you can grow them.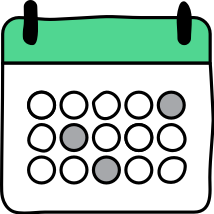 Schedule a box
Choose how often you'd like a box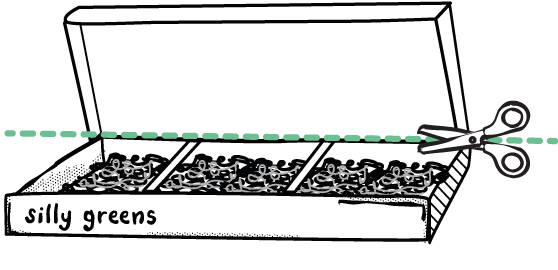 Remove
top
Just the lid comes off, the rest is ready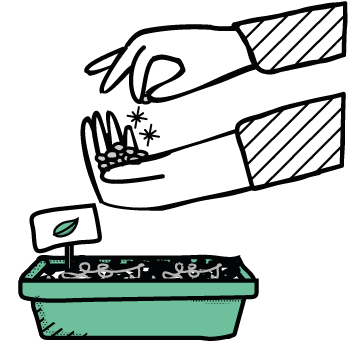 The seeds are
sown
Sown thickly on mats without soil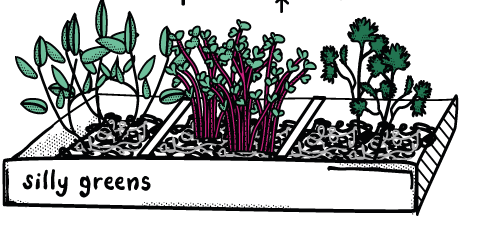 Let them grow
They can grow happily in the kitchen
We post them out
Once germinated we select three greens for the box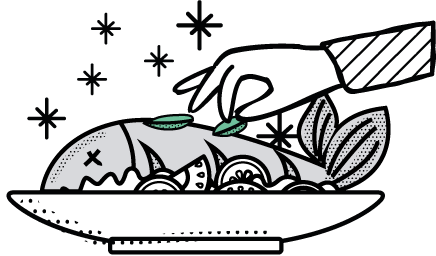 Pick 'em small
When few inches tall they are ready to eat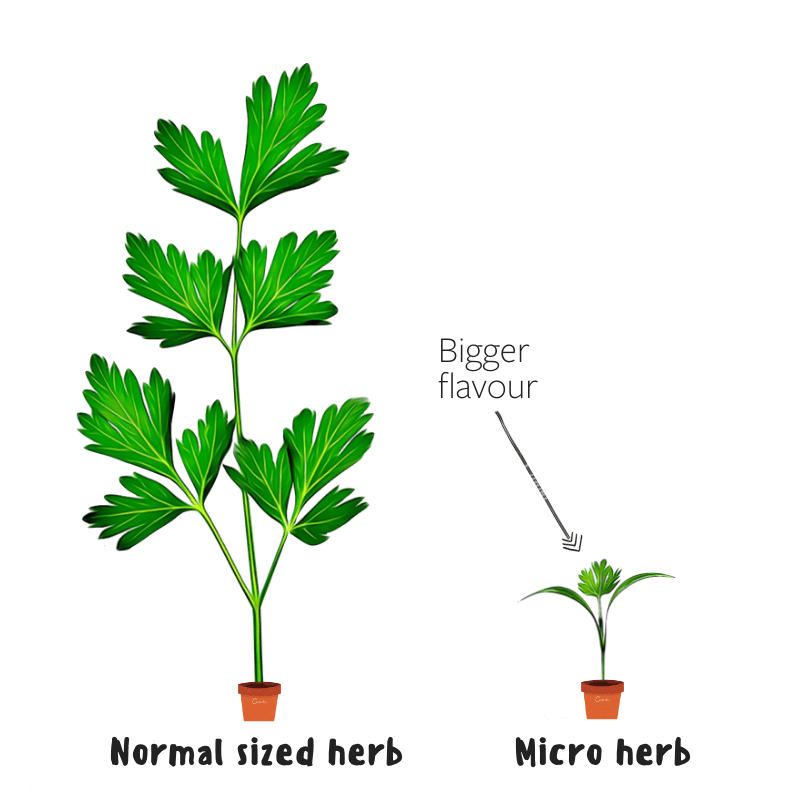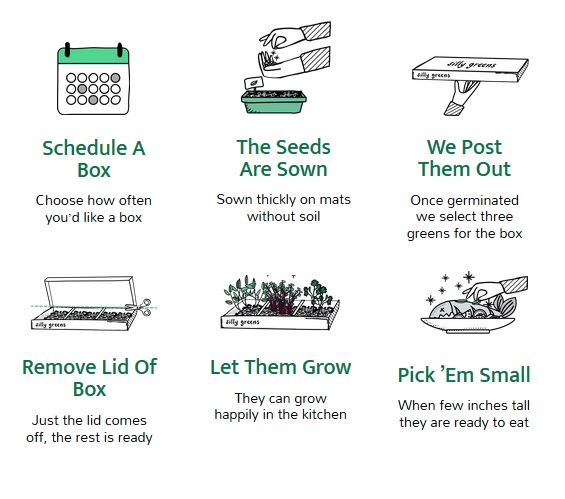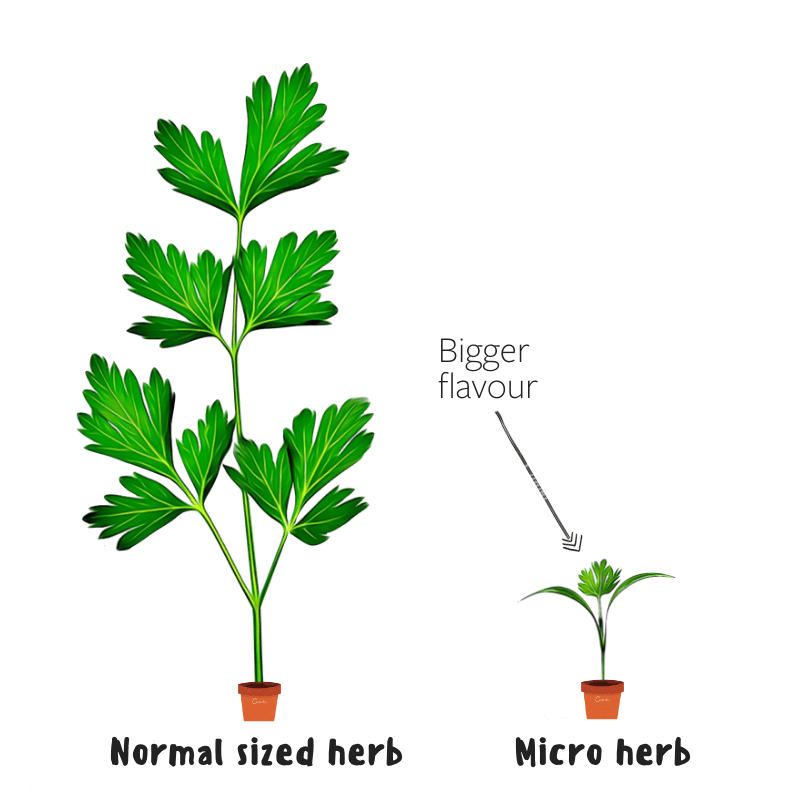 Every week
This means consistent greens for picking so you'll always have something to throw on your plate.
Every 2 weeks
It takes over a week to crop a box. So this gives you greens, for pretty much most of the time.
Every 4 weeks
A box every 4 weeks. You'll grow one, then they'll be a little gap before you grow the next one. It's not quite Alan Titchmarsh but you're on your way.
Every 6 weeks
Have a little graze once in awhile with a box every 6 weeks.
3 reasons for Silly Greens
Many of the greens you'll grow you can't buy, if that's not a big enough reason itself, here's three more.
1. EAT MORE DIVERSE FOOD
Growing a wide range of crops is good for us and the crops. Becoming a grower you'll be utilsing a space in which to grow food, a space that probably wasn't growing food before. The world's appetite for bigger and bigger scale has led farming down a narrowing path, we're growing more but of less and with that we're losing types of plants and veg. Growing your own might just fill a gap but it also connects us with something which let's face it, is getting out of hand.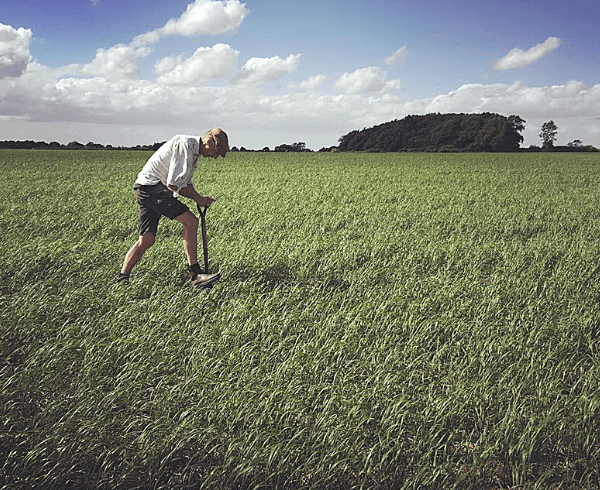 2. IT WILL BE FRESH!
Each box you grow yourself is making use of space to grow food, grown without chemicals, a good alternative to the washed and bagged greens that lose their flavour fast. Salad is one of the most wasted ingredients and living greens will keep going longer. As we adjust our food production methods across the world, growing what you can yourself and maintaining a connection with where food comes from is a good thing.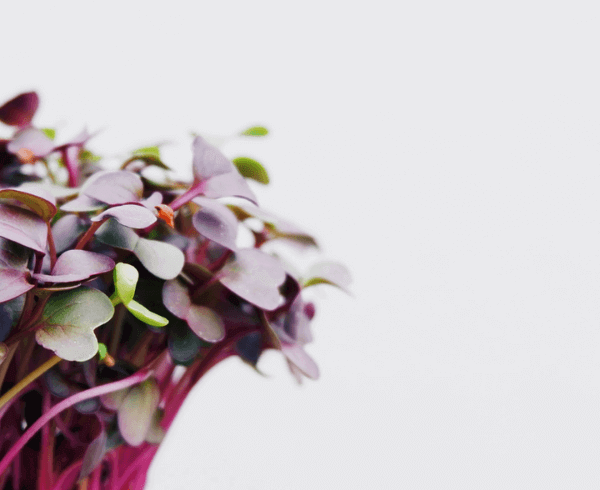 3. YOU'LL BE PART OF SOMETHING
The aim behind Silly Greens is to get people growing food and not in a novelty way, in way that is worth doing and yields. Micro herbs are small but productive crop for the little space they take up, yielding new crops week on week. It doesn't have to stop at micro herbs though and we see potential to go beyond the kitchen and grow more. We put 4p aside from each box sold to drive projects that directly involve silly greens growers.