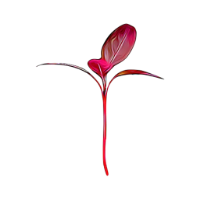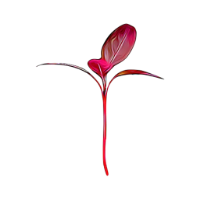 Red Amaranth
This ancient grain was a major food source for the Aztecs, now grown as a green and a grain across the world, mostly on a domestic level. Mild flavoured, but you only need look to be impressed. This will stand out on any plate, perhaps not a tomato soup.
It grows slowly but never gets very tall in our trays.
Preference
Delicate – Good light and warmth
Goes well with
Chicken, crab, beetroot, ravioli, goats cheese
Repot?
Yes – Leaves are good when large
Drawbacks
Sensistive to water in early stages – prefers a mist